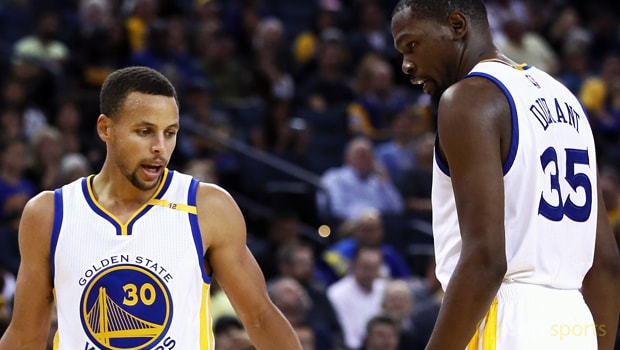 For 3 consecutive years, Golden State Warriors have been overwhelmingly odds-on favorites in terms of

NBA championships

.
However, the blowout loss against Spurs in their first night made a huge impact as they are no longer included in the top teams to win for the 2016-2017 season.
According to reliable sportsbooks, the GSW has now 55% probability to win it all. Although they've been dominant during the pre-season with 6 straight wins, the team dipped all the way by 38%.
On the other hand, San Antonio jumps 11% which pushes them ahead of Toronto Raptors and right below the defending champion Cleveland Cavaliers (14%) in the NBA odds rating system.
Spurs look like real super team during the opening rout with a 29-point lead in the final. If they were to make statements in their first game, they sure did it along with millions of fans in the twitter sphere bashing the new-look Warriors struggling against them.
For the guard Stephen Curry, their first-game-loss against Spurs was a nice little slap in the face after they run out of their own gym. Durant has the same reaction knowing that he contributed 27 points and 10 rebounds in the game. "It's a slap in the face.
It woke us up a bit and we're looking forward to get better", Durant stated during the interview. On the other hand, the GSW forward expects criticisms from the NBA community.
"I'm sure the story tomorrow will be, KD broke up the chemistry and we can't win with KD" stated by his teammate Draymond Green. "We're looking forward to that.
We already know that's coming", he added. Warriors will go back in action on Friday night at Smoothie King Center against New Orleans Pelicans.
Leave a comment