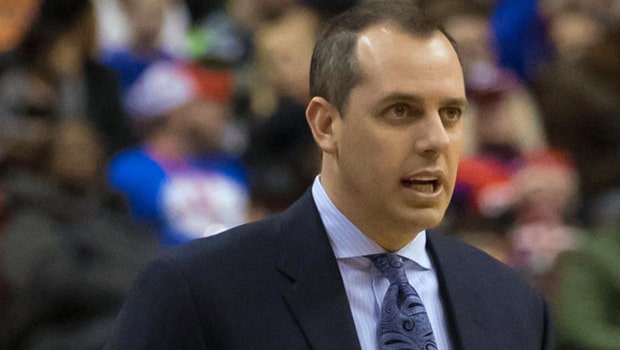 NBA analyst Charles Barkley has lashed out at the media for blaming LA Lakers head coach Frank Vogel for the team's dismal performance in the ongoing season. Barkley stated that if the media thinks the problem with the Lakers is Frank Vogel then they are not properly doing their job.
LA Lakers haven't been able to bring their best to the table as they have a 16-14 win-loss record. The Lakers haven't been able to come up with a collective effort, which has led to their downfall. LeBron James has been troubled by injury and the team hasn't been able to build a winning impetus.
Lakers lost their previous match against Minnesota Timberwolves by a massive margin of 18 points as they lost by 110-92.
Charles Barkley said on NBA Radio, "When the season first started, anything went bad in LA they blame Russell Westbrook. They blew 25-point leads twice against Oklahoma City. I said, 'wait a minute, they had a 25-point lead, everything can't be Russell Westbrook's fault.' And Russell, he's learning that system, and LeBron's been hurt."
"Now, you guys wanna fire Frank Vogel. Don't do that, that's not fair."
Barkley feels Anthony Davis' mundane performance hasn't helped the Lakers in the ongoing season. Davis could only score nine points against the Timberwolves in the 20 minutes he played. The 28-year-old is averaging 23.3 points in 27 matches he has played thus far.
"Russ gotta play better. He's gotta turn the ball over less. But the reason the Lakers have not played well, Anthony Davis has not dominated. He hasn't been a top 10, 20 player. The thing that's bad about it, he's got those empty calorie numbers. He's averaging like twenty-something and ten."
"Just do your job. Tell the truth. Don't be scared to say something about a player because you're worried about him not talking to you. Cause a lot of these guys are worried about 'if I say something bad about a player he's not gonna talk to me.' That's not our job. Our job is to do our job. And if you think the problem with the Lakers is Frank Vogel, you're not doing your job."
Lakers will next face Chicago Bulls on Sunday night however David Fizdale will serve as the team's head coach as Frank Vogel has been put in NBA's health and safety protocols due to Covid-19 scare.
Leave a comment