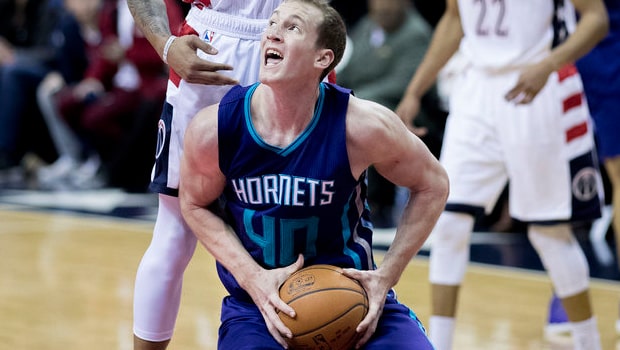 The Charlotte Hornets have been dealt a blow as center Cody Zeller is expected to miss at least a week of action after fracturing his shooting hand.
The 26-year-old sustained the injury during the Hornets' 125-100 victory over Orlando Magic on New Year's Eve.
Zeller is now expected to miss at least the next seven days, which means he will not be involved when the Hornets play host to the Dallas Mavericks on Wednesday, as well as the upcoming away games at the Denver Nuggets and the Phoenix Suns.
The center's absence will come as a blow to Charlotte as he has averaged 9.2 points and 6.2 rebounds in his 34 games to date this term.
Hornets head coach James Borrego is trying to look on the positive side of things, however, as he has suggested Zeller's absence will give another member of his roster a chance to step up.
"Obviously, he's a big part of what we're doing," Borrego told reporters. "It's a big loss for us, but it's an opportunity for someone else."
Marvin Williams is one player that could benefit from Zeller's absence, although he is keen for his team-mate to return as soon as possible, particularly as Charlotte went 2-16 when he was absent for 18 games last season after undergoing knee surgery.
"You know how we have fared in the past when Cody has not been in uniform," Williams said. "I love Cody. I know this team loves him. We know how important he is to this team."
Leave a comment