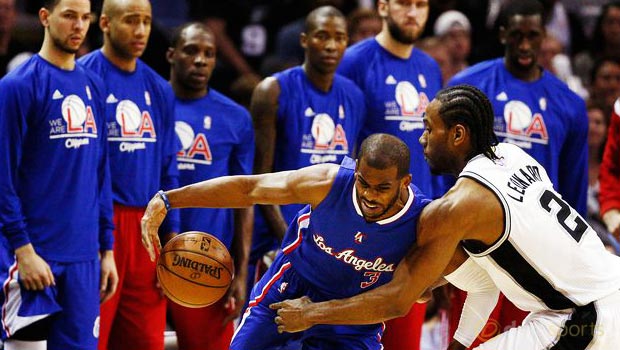 San Antonio Spurs head coach Gregg Popovich admitted that his side had been embarrassed in Game 6 of their play-off series against the Los Angeles Clippers.
A Clippers beat Spurs 102-96defeat on home court in Texas set up a decisive seventh game back in LA, with Popovich and the defending NBA champions having given themselves a major task if they are to make it through to round two.
"We lost because the Clippers were determined, physical, focused, and played harder than we did," Popovich admitted. "We were soft and it hurt."
"We should be embarrassed with the way we came out for a close-out game, in every regard."
Games 6 was tied at 51-51 at half-time before the visiting Clippers took the honours in both of the final two quarters, with Chris Paul the star of the show with 15 second-half points and 15 assists.
Blake Griffin also had a big game, scoring 26 points and making 12 rebounds, as the Clippers came from behind for the second time in the series to force the decider in California.
And while Popovich was highly critical of his side, LA coach Doc Rivers was full of praise for the way his players rose to the challenge in San Antonio.
He added: "We played very hard, we played with a force, you have to have that. It requires you to have that if you want to win this game.
"This series, somehow, should go seven. That's just right."
On Saturday the Hawks have the chance of closing out their series with the Brooklyn Nets, with Atlanta 1.53 to seal a 4-2 series win and set up a second-round clash with the Washington Wizards.
Leave a comment