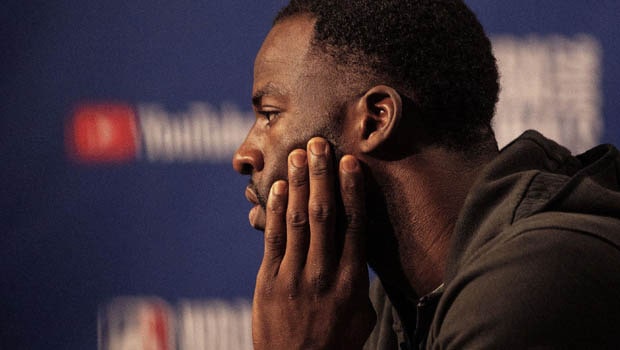 Golden State Warriors head coach Steve Kerr has given an update on Draymond Green's injury. Kerr revealed that Green recently practiced with his teammates and he is on the right path to recovery. The head coach revealed he is hopeful that Green will make a return for the team in the coming weeks.
Meanwhile, Green has been out of action since he suffered an injury back in January. The Dubs have missed Green's services in the last 24 matches and they have gone 14-10 without him. In fact, the Dubs have managed only two wins in their previous eight matches and Green's addition will definitely add more strength to the team, especially in the defense.
Speaking on Damon and Ratto's podcast, Kerr said, "Well, he played three-on-three today at our practice in Dallas. [He] played with Klay [Thompson], James Wiseman, Juan [Toscano-Anderson], Chris Chiozza, Moses Moody. So, we had a really good three-on-three workout. Draymond looked great. Moving really well. Healthy. Confident."
"As you might expect, even talking a little trash… We miss that trash talking. We miss that bravado. It was great to have him in the gym. It was great to see him looking so good. Everything is going really well rehab-wise. We expect him back for sure in the coming weeks."
GSW has struggled defensively without Draymond Green and he will look to hit the ground running. In the first 39 matches of the season, the Dubs had a defensive rating of 101.9 but the same has dropped to 109.1 in Green's absence.
"There's a lot more room to attack the rim without Draymond. Draymond's one of the best rim protectors in the league… that's been an issue for us for sure."
Golden State Warriors lost their previous match against Minnesota Timberwolves by 129-114 and they will look to return back to winning ways against Dallas Mavericks on Thursday night.
Leave a comment