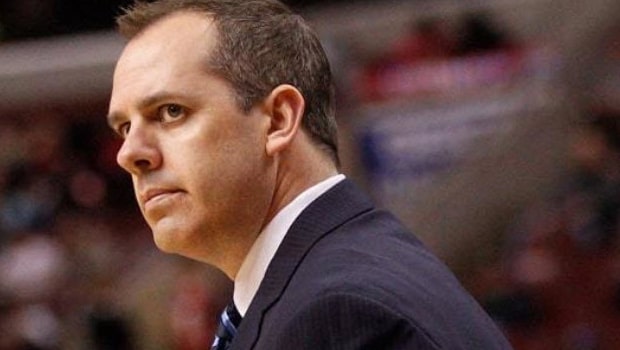 LA Lakers head coach Frank Vogel has revealed that LeBron James is going to be out as long as the swelling doesn't reduce on his left knee. King James has missed the Lakers' last three matches after he underwent an MRI which revealed general swelling.
In James' absence, the LA Lakers lost their Sunday match against Atlanta Hawks by 129-121. James flew back to Los Angeles to receive treatment on his left knee on Saturday.
"As long as the swelling is there, he's going to be out and we'll get him back as soon as we can," Vogel said.
"Just going to keep an eye on it day to day," Vogel said.
Vogel revealed that James could make his return in the Lakers' first home game after the team's next match against Portland Trail Blazers on Wednesday.
James is averaging 29.1 points per game in the ongoing season as he has been in top form. Thus, he has been a lone warrior for the team as he has carried the team on his shoulders.
James has been playing for 36.6 minutes per game in the ongoing edition and Vogel added that he will look to manage his star player's workload. Akron Hammer is playing his 19th NBA season.
"I think about it every day," Vogel said when asked about he will manage James' workload. "We're always mindful of the load that he's carrying, in constant communication with him and the medical team. And in terms of what we do going forward with the knee and where he's at, it's really a heavy lean on the medical staff and [trainer] Mike Mancias and what they feel is best. It's really not a head-coach thing as much as it is relying on the medical team."
The LA Lakers have lost their last three matches without LeBron James and they will next take on Portland Trail Blazers on Wednesday.
Leave a comment