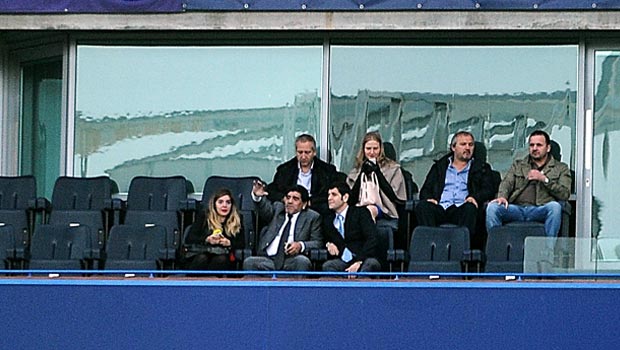 Diego Maradona believes that Argentina must change their 'rhythm' if they are going to find a way past Belgium in Saturday's World Cup quarter-final.
La Albiceleste have failed to impress during their opening four games of the competition, scraping through all three group games with victories by just one goal against Bosnia, Iran and Nigeria.
The South American side needed an 118th-minute winner from Angel Di Maria to come through their last-16 meeting with Switzerland.
Boss Alejandro Sabella has come under increasing criticism for his reliance on Lionel Messi, who has netted four times and provided one assist.
Maradona, who managed the national side before Sabella's predecessor Sergio Batista, believes that Sabella must find a different approach to utilise other options apart from Messi.
The 53-year-old insists that the likes of Gonzalo Higuain, Sergio Aguero and Di Maria must be trusted with responsibility to take the pressure off Messi's shoulders.
Maradona said: "It seems to me that Argentina today has no idea.
"In the first half against Switzerland the team did not have one chance. My team were a lot more offensive than this one. It looks bleak for us if I'm honest.
"I wish the team played differently, that it exploited all the ability its players have. We haven't seen the best from them neither tactically nor individually and this worries me.
"This was a stuttering Argentina. It needs to change its rhythm."
Argentina take on Belgium on Saturday in Brasilia with a semi-final meeting against the Netherlands or Costa Rica up for grabs.
Leave a comment