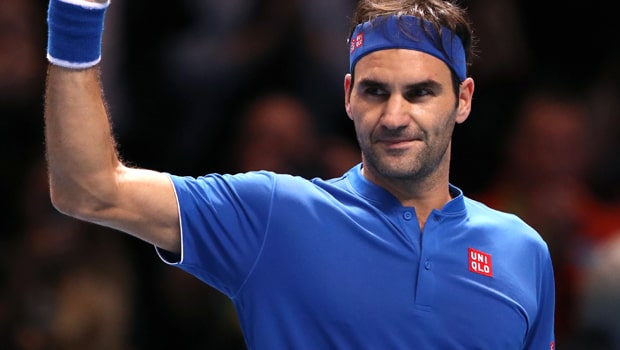 Former world number 11 Sjeng Schalken has tipped Roger Federer to win Wimbledon this year and he feels it will be tough for Novak Djokovic to surpass the Swiss ace's Grand Slam record.
Djokovic claimed his seventh Australian Open title last month to take his Grand Slam tally to 15, but he remains five off Federer's overall record of 20, while Rafael Nadal has also won two more than the Serbian.
Schalken, who enjoyed a 13-year career as a professional, winning nine ATP Tour titles, feels it will be difficult for Djokovic to catch Federer in particular, especially as he expects the 37-year-old to win Wimbledon this year, while he has also tipped Nadal to defend his French Open crown.
Speaking about Djokovic's chances of surpassing Federer's Grand Slam tally, Schalken told Limburger: "That record is still so far away.
"You have to win so many matches, so many tournaments. Federer and Nadal are not out. I do not deny that Federer wins Wimbledon again. Then the 21st comes. And I see Nadal winning this year's French Open again. These records are challenges for these men."
Schalken also sees players such as Stefanos Tsitsipas, Frances Tiafoe and Alex de Minaur challenging Djokovic over the coming years, although he admits all those men remain some way off the world number one's current standard.
The Dutchman added: "Stefanos Tsitsipas, Frances Tiafoe and Alex de Minaur may compete with him, but these guys are behind Djokovic on court."
The next Grand Slam event to take place will be the French Open, which is due to get underway at Roland Garros in May.
Nadal is expected to be the man to beat once again in Paris, as he is priced at 1.85 to claim what would be his 12th French Open title, while Djokovic is available at 2.80 and Federer is on offer at 34.00.
Leave a comment