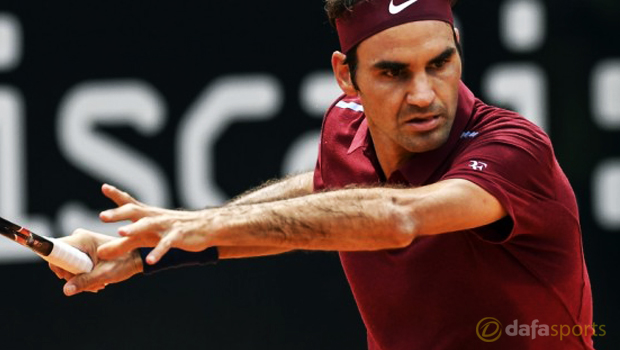 Roger Federer admits that he is determined to claim Olympic glory for the first time in his career at this summer's Games in Rio de Janeiro.
The 17-time Grand Slam winner has never tasted singles glory in the Olympics, with his best performance to date coming at the London Games in 2012 when he was defeated by Andy Murray in the final to win the silver medal.
The Swiss ace, who won doubles gold with Stanislas Wawrinka in 2008, admits that he has always relished participating at the Olympics, and he has even greater motivation this time around as he bids to claim his first gold medal in the singles event.
He said: "Why is the Olympics so important for me? I watched it a lot, I was impressed by basketball: Michael Jordan, Shaquille O'Neal, and also the Olympic gold medal of Marc Rosset.
"There is my experience too. I played at Sydney when I was a boy and I reached the semi-finals. Then I lost twice, it was so sad.
I needed to win a medal, it was almost like if there was an emptiness in me."
Federer is also hoping to add to his major collection during 2016, as he has not won one of the big four events since claiming glory at Wimbledon in 2012, and he admits that major titles remain his priority despite the lure of the Olympics.
He added: "Absolutely Grand Slams are a priority for us, that's obvious. Olympics are different."
The 34-year-old will be in major action later this month when the French Open gets underway on May 22 and he is available at 26.00 to claim his second ever triumph at Roland Garros.
Leave a comment