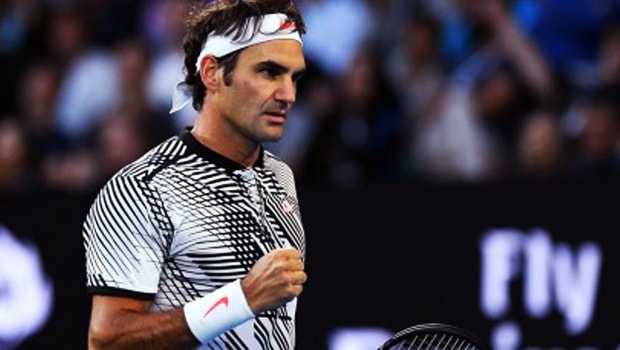 Roger Federer believes his decision to take the second half of last season off will allow him to stay competitive for another two years.
The Swiss upset the odds to win the Australian Open on Sunday, beating old foe Rafael Nadal in the final to claim his 18th Grand Slam title.
At 35, Federer had been written off in some quarters, having previously not won a major since Wimbledon in 2012 but he seemed reinvigorated after skipping the last six months of last year in order to give his body a break.
Following his success in Melbourne, the veteran has now set his sights on more success this year, with an eighth SW19 title on his mind, while he is not ruling himself out of taking the honours at both the French and US Opens.
Federer is 7.50 to win Wimbledon, with Novak Djokovic the 2.70 favourite and reigning champion Andy Murray 2.75.
The way he rolled back the years Down Under, there appears every chance the world number 10 will continue to compete for the sport's biggest honours.
Federer believes his decision to take a break last year has been validated and is convinced it will help him to continue playing at the top level for the foreseeable future.
He said: "The goal is absolutely to be playing.
That's why I took the six months off to be hopefully playing for a couple more years.
"I guess Wimbledon, I know I have a better shot there. But at the French Open, if you're not in the draw, you can't win it, so I hope to be in the draw this year, not like last year.
The U.S. Open, actually, I also think I have a good chance to do well there."
Leave a comment