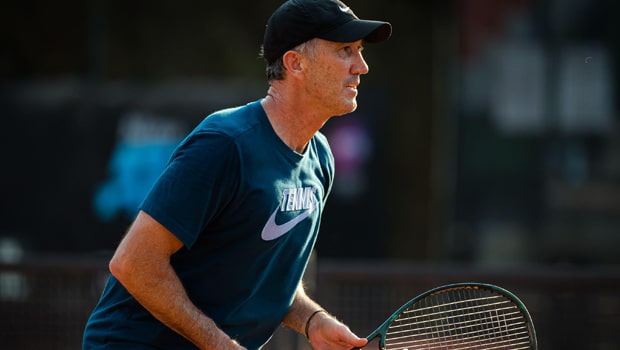 Renowned Tennis coach Darren Cahill believes Rafael Nadal's 21st Grand Slam triumph could give Roger Federer fuel to return to competitive Tennis. Nadal made a rollicking return to the sport as he won his 21st Grand slam title by beating Daniil Medvedev in the final of the Australian Open 2022 despite being two sets down.
Nadal's return was inspirational as he was making a comeback after recovering from a foot injury, which had ruled him out of the second half of 2021. Furthermore, he was tested positive for Covid-19 just a month prior to the Australian Open. However, despite the adversities, he was able to go all the way in the Happy slam and became the first Men's Tennis player to win 21 Grand slam titles.
Meanwhile, Roger Federer didn't play much in the previous season due to his knee problems. Federer lost in the quarterfinal of Wimbledon in straight sets against Hubert Hurkacz. Subsequently, he decided to undergo third knee surgery after once again having trouble in his leg.
However, the former World no.1 recently revealed that he is stepping up his recovery process and he will have a better idea come March and April.
Cahill said "I also think that what Nadal did could impact Federer's tank in some way, it's possible that it will give him fuel. "Roger might say to himself: 'if Rafa keeps doing this, why can't I do it if I'm healthy?'.
"The love of the game pushes him to continue, that's what made these three players great. That's what gave Rafa a lot of energy, that's what allows him to always be standing on the pitch, pushing and pushing. "This is where you have to be, you never know what can happen."
It would be interesting to note how Federer will make his comeback and there is no doubt that isn't going to be easy for the Swiss maestro.
Leave a comment