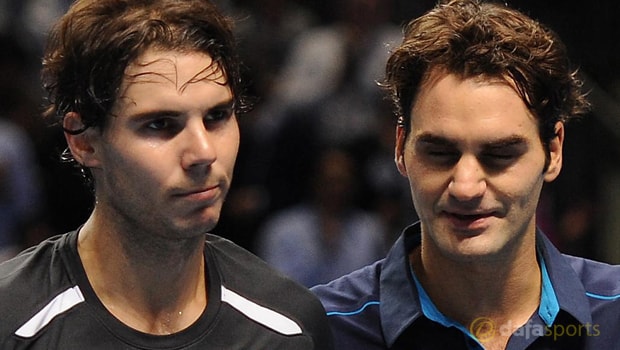 Rafael Nadal says he is surprised Roger Federer has opted not to compete again on clay this season.
Federer had suggested he would play on clay this year and Nadal was keen to face the Swiss star at the French Open.
However, the 20-time Grand Slam champion has decided to follow the same formula that worked so well for him last year, and will skip the clay court campaign in its entirety in order to ensure he is fully fit for the grass tournaments – particularly Wimbledon.
"I don't care. He takes his decisions," said Nadal when asked about his old foe's absence from clay again in 2018.
He added: "He said a couple of days ago [before he made the announcement] that he would love to play against me again on clay over the best of five sets, so I thought he would play Roland Garros.
Then a few days later he says he will not play, so there's a little bit of controversy with that."
Nadal leads Federer 23-15 in their overall head-to-head record and on clay he has been thoroughly dominant, winning 13 of their matches on his favoured surface.
Federer went on to win Wimbledon last year after missing the French Open and he hasn't competed in Paris since 2015.
The 36-year-old has won the Grand Slam event once, in 2009, while Nadal is a 10-time champion in the French capital.
Leave a comment