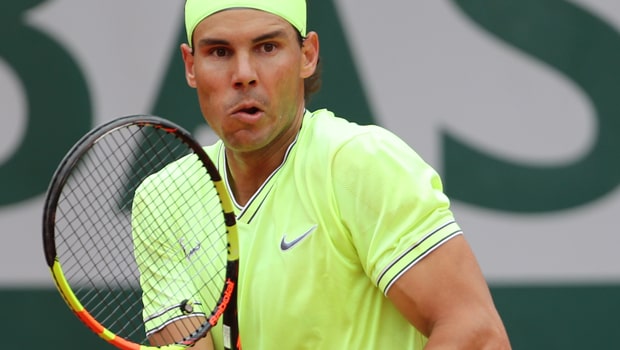 Three-time champion Wimbledon champion Rafael Nadal has admitted he disagrees with the All-England Club's seeding structure.
While the US Open, French Open and Australian Open use the ATP and WTA rankings for their seed placings, Wimbledon's take grass-court performances into account and are the only ones among the four Grand Slams to vary from the norm.
That is set to cost Nadal when this year's seeds are confirmed as the world number two will likely be seeded third, behind Novak Djokovic and Roger Federer, for the SW19 event.
While the current Wimbledon seedings aren't to his liking, Nadal says he must get on with it, admitting he must play to his best to succeed, irrespective of whether or not he's seeded second or third.
"I don't think it is a good thing that Wimbledon is the only one with its own seeding formula," he told Spanish TV station Vamos. "Wimbledon is the only tournament of the year that doesn't follow the rankings.
"It's their choice – either way, being second or third seed, I have to play at the best level to aspire to the things I aspire to. "It is better to be second than third but if they consider that I have to be third, I will accept."
Seeding third will leave Nadal in the same half of the draw as Djokovic, with the Serb having beaten Nadal in five sets en route to eventual glory at Wimbledon 12 months ago.
Nadal is 6.00 to win Wimbledon, with Djokovic favourite at 2.38. Federer is 4.00.
Leave a comment