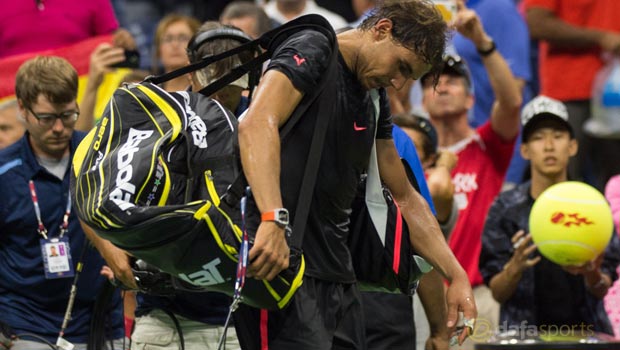 Rafael Nadal wants to put a disappointing year behind him and concentrate on getting back to his best in 2016.
The Spaniard admits he is unsure if he will ever win another Grand Slam event but insists he retains the confidence and ability to add to his tally of 14 major wins.
This year has been a tough one for the 29-year-old from Mallorca as he has dropped down the world rankings having suffered injuries and a loss of form.
Nowhere were his troubles more emphasised than at Rolland Garros where the nine-time champion suffered only the second French Open defeat of his career.
Nadal says 2015 was a rough ride although he feels he is now starting to move on from his troubles.
"It was a tough year in terms of everything because I was playing with too much anxiety, especially at the beginning of the season," he said.
"Now I feel much better. Not 100 per cent fit but much better. Close to being 100 per cent fit and I am enjoying it again. I'm enjoying being on the tennis court, enjoying practising and enjoying the competition because I don't have it [the anxiety] anymore."
When questioned about whether or not he can win another Grand Slam, Nadal was honest in revealing his doubts, but he says he also feels he can scale those heights once again in the future.
"I don't know. I don't know if I can win another Grand Slam," added Nadal. "I believe yes. I don't know if I'm going to do it… but I can do it.
"I'm going to work hard to create more opportunities in the next couple of years so let's see if I'm able to relax, to control my emotions again and if that happens, and I believe it will happen soon because I feel much better, I'm going to find my level of tennis."
Leave a comment