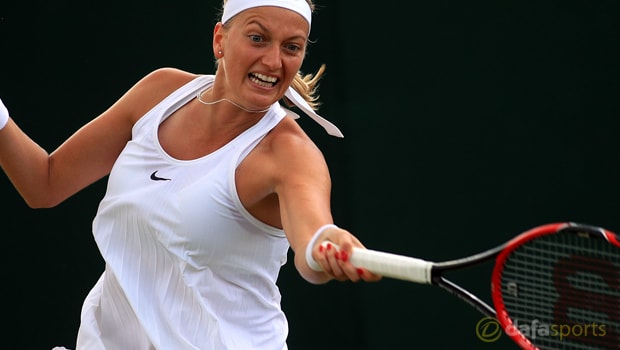 World number 11 Petra Kvitova has confirmed she has been forced to withdraw from the Hopman Cup after failing to recover from a foot injury.
The two-time Wimbledon champion suffered a stress fracture in her right foot earlier this month when she started her off-season training.
Kvitova had just started work with her new coach Jiri Vanek and had hoped to recover in time to play in the Hopman Cup.
The 26-year-old was expected to line up alongside Adam Pavlasek to represent Czech Republic at the season-opening mixed teams tournament in Perth from January 1.
However, she has now confirmed that she will be forced to work on her fitness instead.
Kvitova wrote on Twitter: "I am so disappointed I will be unable to play at the Hopman Cup.
The results of a scan have confirmed that my foot is healing but not as quickly as we would have liked. "The Hopman Cup is a fantastic event and I'm sorry I won't be able to represent my country there."
Kvitova has been replaced by three-time doubles Grand Slam champion Lucie Hradecka and the Czechs have a fight on their hands in January.
They will take on the likes of Switzerland, Australia, France, Germany, Great Britain, Spain and the USA in the event.
With the Australian Open starting in Melbourne on January 16, Kvitova now must prove her fitness as she tries to win the tournament. She is priced at 13.00 to go all the way.
Leave a comment