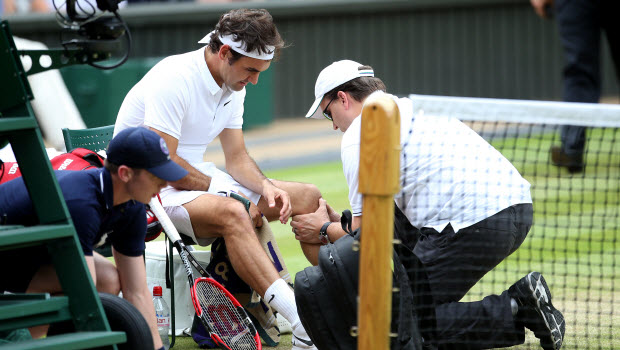 Roger Federer's fitness coach, Pierre Paganini, has warned that the Swiss superstar will be raring to go when he returns to the court.
The 17-time Grand Slam winner has not played since deciding in July to bring the curtain down on his 2106 campaign in a bid to help his body fully recover following knee surgery earlier in the year.
After a month of rest, he returned to light training in August and further stepped things up in recent weeks ahead of his proposed return in time for January's Australian Open, an event he is 17.00 to win.
At 35, questions have inevitably been asked about his future in the game, and it has been suggested his self-imposed break could lead to retirement.
Federer himself insists that is not the case, and he and Paganini have been working hard to ensure that he is ready to hit the ground running when he gets back on the court.
The fitness guru says he and the player have been satisfied with the progress they have made and has praised the legend's passion, something he believes will help him return to the top level.
"So far everything has gone as planned," Paganini told Tages Anzeiger. "We are satisfied but careful too. We don't need to forget he has been playing for many years, and there signs of tiredness. "I can guarantee you one thing: his passion for practice and tennis and is big.
How can't a person who smiles every day before practising have passion? If he wasn't willing, he wouldn't play. And instead he feels like when he was 25."
Leave a comment