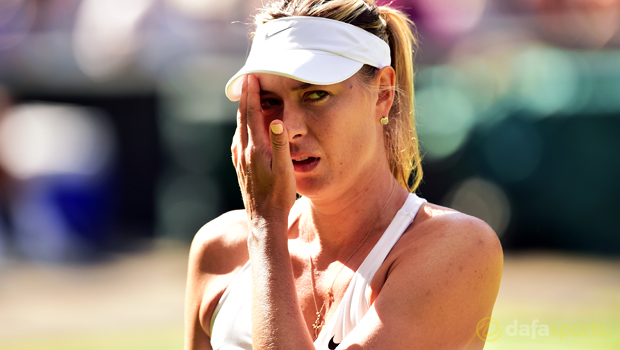 World number seven Maria Sharapova has confirmed that she failed a drugs a test during the Australian Open back in January.
The Russian revealed on Sunday that she would hold a press conference on Monday evening, with many expecting her to announce her retirement after struggling with injury over the last six months.
The five-time Grand Slam champion has been plagued by an arm injury but she shocked the sporting world after revealing she tested positive for the prohibited substance meldonium.
Sharapova has been provisionally suspended from March 12, the International Tennis Federation has announced after meldonium was added to the list of banned substances on January 1.
It is designed to boost metabolism and endurance and the 28-year-old is now hoping that the positive test does not end her career early.
She told reporters: "I received a letter from the ITF last week that I failed a drug test at the Australian Open. I did fail the test and I take full responsibility.
"For the past 10 years I have been given a medicine called Mildronate by my family doctor. A few days ago, after I received the ITF letter I found out it also has another name – meldonium – which I did not know.
"It's very important for you to know that, for 10 years, this medicine was not on WADA's banned list and I had been legally taking the medicine for the past 10 years.
"But on January 1 the rules changed and meldonium became a prohibited substance, which I had not known.
"I made a huge mistake. I know I face consequences and I didn't want to end my career this way. I hope I will be given the chance to play this game again."
Leave a comment