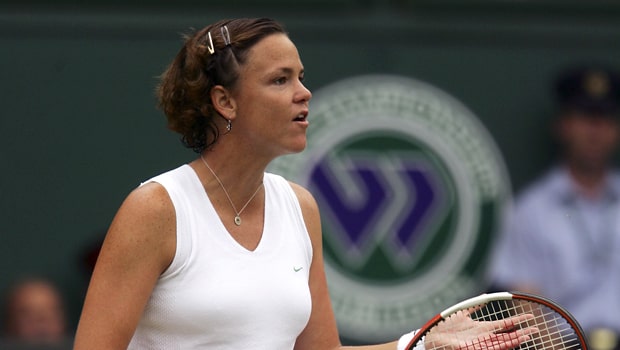 Former Wimbledon champion Lindsay Davenport says Johanna Konta's impressive French Open play will set her up for a "huge result" on the grass at SW19 later this summer.
Konta has stunned tennis fans and pundits with her return to form at Roland Garros, where she had lost all four first-round matches she had played until this past fortnight.
The British number one had never demonstrated much of a liking for clay until this year – where a run to the final of the WTA event in Rome bolstered her confidence on the surface.
Retired ex-world number one Davenport expects Konta to go from strength to strength on the back of it with Wimbledon the main focus of her year coming up in a matter of weeks.
"I've loved how she's played this clay-court season," said Davenport.
"It's not easy to muster up a lot of confidence. When you haven't played your best and going into your worst surface, but she keeps her eyes on track.
"She continues to work, continues to believe in herself. I love how she has turned around her year and career the last few weeks. "Her results in Rome, her results here, whatever it is, you've got to think that she's going to go into the grass (with confidence).
"Hopefully she plays a really smart schedule, because grand slams, when you make a run, it takes something out of you and it's always important to recover, especially with Wimbledon coming up so soon.
"Sometimes the temptation is to keep playing, keep playing. Hopefully she assesses everything really well and doesn't overplay going into the biggest tournament for her, which is Wimbledon, because I think she's setting herself up for a huge result there."
Konta, who is 12.00 to be the first British women's winner at Wimbledon since 1977, could rise back into the world's top 10 if she wins in Paris and a high seeding could keep her apart from 6.00 favourite Serena Williams until deep into the tournament.
Leave a comment