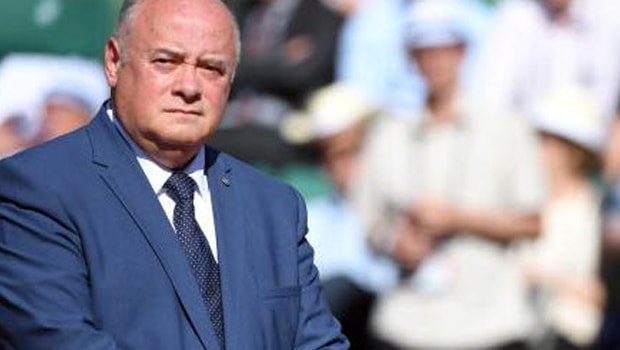 The organisers of the French Open have said that they expect no more than 60% capacity of the usual attendance in this year's edition of the Grand Slam.
The reality of the coronavirus has prompted the enforcement of some new rules, including social distancing, and we are going to see it in effect at the Roland Garros stadium.
Speaking at a news conference, the president of the French Tennis Federation, Bernard Giudicelli, said that the main court would only have a maximum of 4 people on a row, with an empty seat between them while one seat out of two will be empty at the other courts. He also stated that wearing of facemasks would be mandatory for people around the court grounds, stating, "we went for the responsible option."
Other measures and protocols would be announced in due time. The French Open would be the third Grand Slam of the year, having been postponed from May to September. It would start two weeks after the end of the US Open, which would start hold from August 31st to September 13, while the French Open would start on September 27. The US Open would, however, feature no spectators at the venue.
Guidicelli also stated that if things improve, they will make more tickets available in September, but that tickets could also be cancelled if stricter measures are put in place. A total of 20,000 spectators are expected during the first week of the tournament, while 10,000 are expected on the final day. The three courts at the stadium sit a total of 30,568 fans, so 60% capacity would bring it to 18,400 fans present instead.
Rafael Nadal would be aiming for his 13th French Open Grand Slam title should he decide to participate this September.
In another news, Novak Djokovic and his wife Jelena, have tested negative to the coronavirus. News broke out last week Tuesday that the Serbian champion with his wife tested positive after playing in the Adria Tour.
Leave a comment