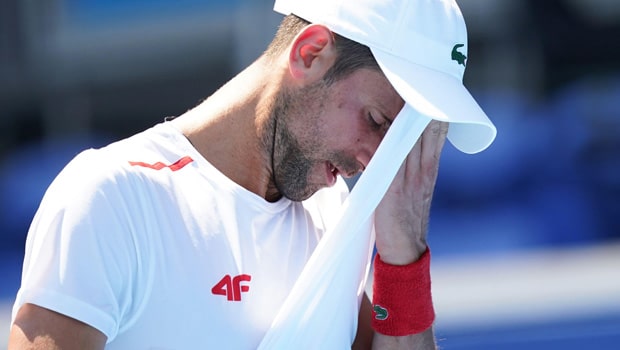 World number one Novak Djokovic, has announced his withdrawal from the BNP Paribas Open in Indian Wells holding next week. Djokovic has not played in any event since losing to Daniil Medvedev at the finals of the US Open earlier this month, and it looks like he would not be on the court anytime soon.
The BNP Paribas Open was supposed to hold in March, as it usually does, but was postponed due to concerns over the pandemic. Last year's edition had to be cancelled after two rounds and was the last tennis event to be played before the global lockdown. This time around, the event would be played in the presence of fans.
Announcing his withdrawal, Djokovic said; "I am sorry I won't get to see my fans in Indian Wells and play in the desert, my favourite place to go. I hope to see you next year!". This announcement does not come as a surprise as he gave a hint after his US Open loss. When asked about his future plans, Djokovic said he did not have any; "To be honest, I don't have any plan. Absolutely nothing. I don't know if I'll play anything, anywhere. Currently, I'm here in New York with my thoughts. Of course, my life is now completely different … I would like to spend more time with my children."
No doubt, the US Open loss may have been all too disappointing for Djokovic but he has not announced his retirement from this season, like Roger Federer, Rafael Nadal or Dominic Thiem (all out on injury), which means the chances are still there that he might compete in other events this season.
But this season is almost over. With just three months to go and two major events (Paris Masters and ATP Finals), Nadal does not have too many options to choose from for his return to court. But it remains to see what Djokovic's plans are or if he has any now.
Leave a comment