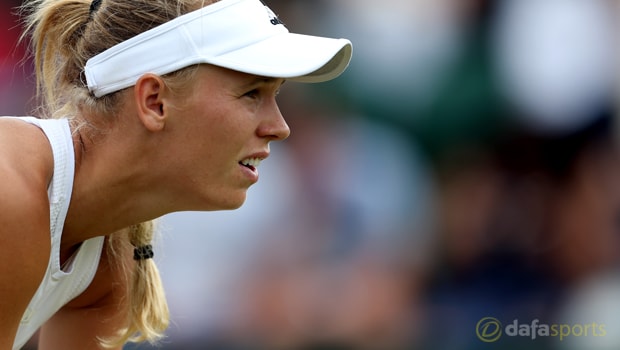 Caroline Wozniacki believes her injury lay-off last year has played a crucial role in helping her to win the WTA Finals this season.
The 27-year-old picked up her first victory in eight attempts against Venus Williams on Sunday to lift the title at the WTA Finals in Singapore.
The Dane, who has never won a Grand Slam, claimed a comfortable straight-sets victory over her American opponent 6-4 6-4.
Wozniacki showed spirit to come through a tight first set before racing in a 5-0 lead in the second, which she eventually wrapped up after converting her second Championship point.
The former world number one has enjoyed a positive 2017 campaign after spending 10 weeks on the sidelines in 2016 and plummeting to number 74 in the rankings.
The 2014 US Open finalist believes the extended break was a blessing in disguise and feels it has helped her to come back stronger and fresher this season.
Wozniacki said: "I strongly believe everything happens for a reason and maybe I wouldn't be here if that (injury) wouldn't have happened.
"I think the break from tennis for me was great. I really enjoyed being home, just doing normal stuff and not being able to hit a ball actually felt nice. "When I felt ready, I came back and I was enjoying to play out there."
Wozniacki will be hoping to carry her momentum through into 2018 and the Australian Open, and she can be backed at 34.00 to win that event, but insists she will now take some much needed time off.
She added: "In a month's time, I will start preparing for the next season.
"I'm very happy the season is finished right now. I will not be touching a racquet for the next four weeks. "It's been a great year."
Leave a comment