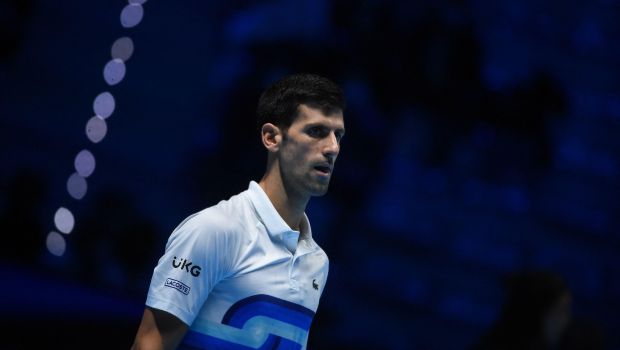 Craig Tiley, the Australian Open director, has said that world number one, Novak Djokovic would not want to miss the 2022 Australian Open, which comes up in January.
The director said that he expects that up to 95% of the players that would play at the Australian Open would be vaccinated just in time for the event, according to the laws in Australia: "We think by the time we get to January it will be between 90-95 per cent vaccinated because if you're not, you cannot play."
The issue of vaccination has become a hot topic in tennis, especially as we are less than two months away from the first Grand Slam of 2022.
Australia has taken the fight against the coronavirus very seriously, with a series of strict lockdowns and mandatory vaccination. Players coming into the country are not exempted from the vaccination laws and would have to get the shot if they plan to play in the country.
Djokovic has declined to reveal his vaccination status, saying that it was personal. But he might have to reveal whether or not he is vaccinated before he can travel for the Australian Open.
Tiley expects that Djokovic would do all it takes to play in Australia. He said, "Novak has won nine Australian Opens, I'm sure he wants to get to 10," said Tiley. "He's on 20 Grand Slam titles as is Rafa Nadal, who is coming, and Roger Federer. One of them is going to surpass the other and I don't think Novak would want to leave that to someone else."
Indeed, the thrill of winning a 21st Grand Slam and surpassing Roger Federer and Rafael Nadal, is enough to see Djokovic do what it takes to play at the Australian Open, which is his favourite Grand Slam, having won it 9 times now. But it remains to be seen what he actually has in mind.
For now, Djokovic is with team Serbia at the Davis Cup, which began on Wednesday, November 25.
Written by Leon Osamor
Leave a comment