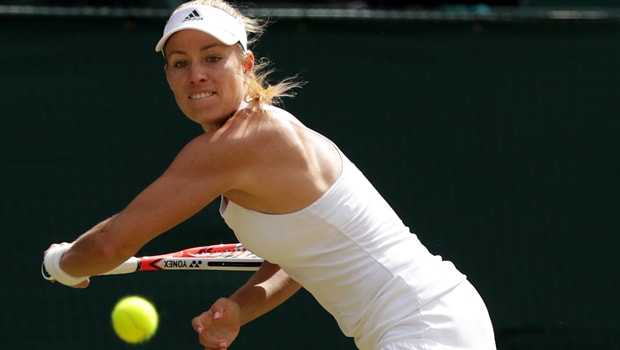 Angelique Kerber is determined build on her Wimbledon success looking ahead to the US Open and not suffer a repeat of her loss of form following her double Grand Slam success in 2016.
The 30-year-old has spent the past week enjoying being the first German since Steffi Graf in 1996 to win at the All England Club, which has also propelled her back up to fourth place in the world rankings.
Kerber's straight-sets win against Serena Williams at Wimbledon marked her return to top form following a dismal 2017 on the court when she went back over after the highs of 2016.
Kerber was sitting pretty at the top of the rankings in September of that year having won both the Australian Open and US Open, while she also secured a silver medal at the Rio Olympics.
However, things went downhill in 2017 with poor performances throughout which saw drop outside of the world's top-20 and ultimately ended with long time coach Torben Beltz being replaced by Wim Fissette last November.
The new partnership seems to have paid dividends for Kerber as she reached the semi-finals of the Australian Open at the start of the year with the progress culminating in her success at SW19 just over a week ago.
The plan is to continue improving and battling for major titles and not suffer a relapse in form like in 2017.
Kerber said: "I have much more experience than two years ago because the last two years gave me so much experience, good and bad things.
Without 2017 I wouldn't be here because I learnt so much about myself, as a person, and as a tennis player."
She added: "I was enjoying it [when I got to No. 1] but I wasn't expecting so many things because when you reach the top you have no idea what you have to deal with in this moment.
What I've learnt from that time, is that you have to say sometimes 'no' not doing everything and taking time for yourself."
Kerber is 8/1 to go on and win the US Open next month, while Williams is priced at 10/3.
Leave a comment