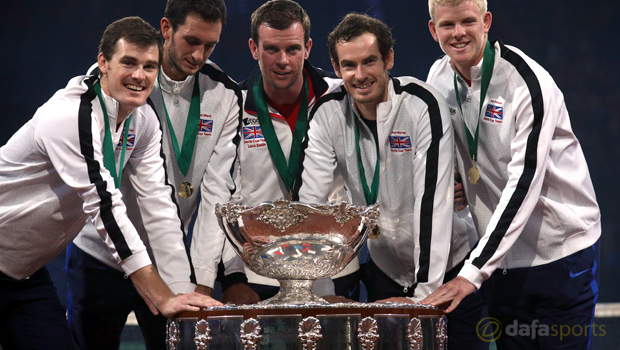 British number one Andy Murray felt more "emotional" at securing Great Britain's first Davis Cup win for 79 years than he did when achieving individual glory.
The Scot, who has previously won Wimbledon and the US Open as well as an Olympic gold medal at London 2012, picked up 11 of 12 points during Britain's first successful campaign since 1936.
And Murray clearly felt the Davis Cup was right up there with his experiences in New York City and the English capital.
He said: "It's an amazing feeling. I imagine it will take a few days before it really sinks in.
"I've been pretty upset having lost matches before but I'd say that's probably the most emotional I've been after a win.
"It's incredible that we managed to win this competition. I didn't know that would ever be possible. It's great."
Murray will now enjoy an end-of season break before his preparations begin for next year's Australian Open in Melbourne where he has been beaten in four finals.
The 28-year-old is the 6.50 second favourite to win the first Grand Slam tournament of the season behind reigning champion Novak Djokovic (1.85).
The Serb will be bidding to secure his sixth Australian Open title as he looks to pick up where he left off this season, having also won Wimbledon, the US Open and the ATP World Tour Finals in 2015.
Leave a comment