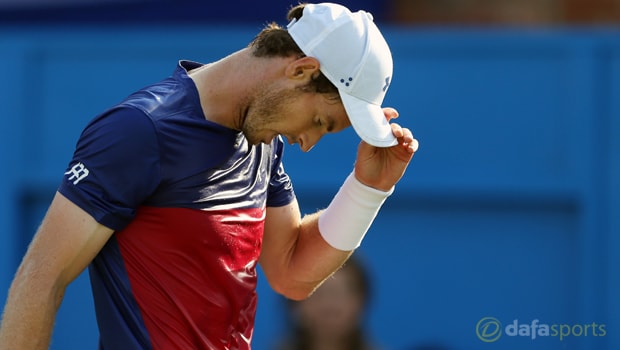 Andy Murray admits he always suffers from extra nerves when heading into Wimbledon but he remains confident he can claim a third title at the All England Club.
The defending champion has not been at his consistent best over the first half of 2017, losing in the early stages of a number of tournaments, including his most recent outing at Queen's last week.
The 30-year-old will now be hoping to return to the top of his game when Wimbledon gets underway on Monday and he admits he always has added nerves and feels extra pressure when heading into his home Grand Slam.
"It is nerve-racking, I get very nervous and I feel the pressure before Wimbledon every year," he told Sky Sports News.
Murray insists those pressures do help him concentrate more on the task at hand and he is convinced he can claim a third title at SW19 this year, following on from his successes in 2013 and 2016.
"There are more demands on your time than other times of the year, but I do feel like the pressure and the spotlight also makes me concentrate more," the Brit added.
"I do find it stressful but I think it helps me concentrate better.
"I want to try and win here another time if I can and I think there is a good chance that I could do it if I prepare properly and play well."
Murray, who is priced at 4.33 to win Wimbledon 2017, has never failed to make it beyond the first round at the All England Club and he will find out his opening opponent at this year's tournament when the draw is made on Friday.
Leave a comment