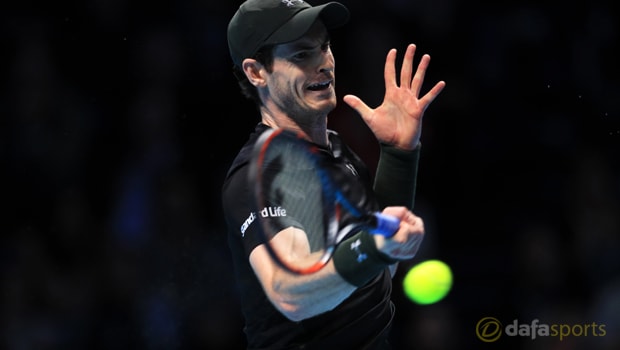 World number one Andy Murray has conceded that he may not fully recover from his semi-final when he takes on Novak Djokovic in Sunday's ATP World Tour Final.
The Scot was in action on Saturday afternoon before Djokovic and he was pushed all the way by Canadian Milos Raonic.
Murray eventually won in three sets but his match broke a record after lasting three hours and 38 minutes.
On the other hand, Djokovic blasted past David Goffin 6-1 6-2 in just 1hr and nine minutes on Thursday before beating Kei Nishikori 6-1 6-1 in 1hr and six minutes to reach the final.
Although he played later than Murray, Djokovic will come into the final in better shape and could retake his world number one ranking back with a win.
Speaking after his win, Murray admitted he may struggle to keep pace with Djokovic but he will try his best in front of the London crowd.
He told reporters: "I don't know how I will feel tomorrow. I'm obviously tired just now because it was a really hard match.
It wasn't just that it was physically hard; it was mentally a tough match, too. It was pretty stressful.
"Obviously, the body is a bit sore after such a long match, but mentally it was tiring, too. "It was one of the tougher matches I have played this year.
Tomorrow is the last day for a while and I get a break after that. I will just give my best tomorrow. Hopefully it's enough."
Murray is priced at 2.75 to win, but Djokovic is the heavy favourite at odds of 1.44 with Dafabet.
Leave a comment