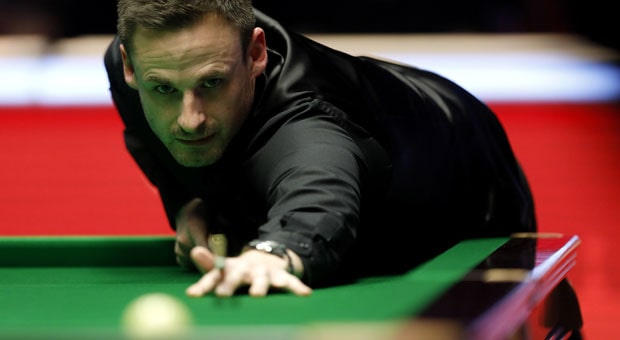 David Gilbert dug deep and rallied round in the final frames of his encounter with Kyren Wilson to manage a 6-5 win and secure passage into the semis of the 2021 Masters.
In the first few frames of the game, Gilbert looked out of depth, low on confidence and was outscored in every department. However, he kept at it until he was able to edge over the line in the closing minutes.
The world number 13 is now poised to lock horns with either of Ronnie O'Sullivan or John Higgins, both of whom are veterans at the game. David Gilbert will have to step up his game if he should have any shot at the finals. This win should be enough to boost his confidence and help him return to his A-game.
The English man started brilliantly but a wild miscue on the black followed by a missed red saw him lose the first frame to Wilson who managed a break of 60.
Gilbert who had acknowledged he was low on confidence coming into the game took advantage of a sloppy safety from his opponent to level matters.
The former World Snooker Young Player of Distinction once again shrugged off resistance from his opponent and took the lead with the scoreboard reading 2-1.
It didn't take long for Wilson to re-register his brilliance in what was a cagey affair. An excellent 114, his seventh century in the competition was more than enough to draw the tie.
Gilbert's sloppiness got the better of him and the in-form Wilson was more than ready to take advantage and move up 3-2.
Gilbert, unwilling to throw in the towel took the next frame but not without much convincing. The seventh frame was as scrappy as those before it but it was Gilbert who managed to secure it regardless. Wilson, the more convincing player, knocked in another century, a 107 to make the contest even at 4-4.
Wilson once again outperformed his opponent to claim the ninth before the unrelenting Gilbert forced the game to a deciding frame with a 10th frame win.
The never-say-die attitude of Gilbert was more than enough to get over the line against Wilson who looked more brilliant for the most parts of the night.
Leave a comment