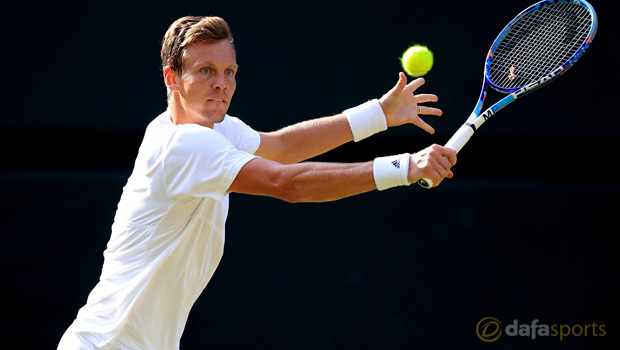 World number eight Tomas Berdych has confirmed he will not play at the 2016 Olympics in Rio over concerns about the Zika virus.
On Friday, Milos Raonic and Simona Halep became the first high-profile tennis players to confirm their withdrawal as they followed several golfers who refuse to play in Rio.
Both admitted that the Zika virus was behind their decision and Berdych has followed suit.
The mosquito-borne virus has been linked to birth defects in South America and Berdych, who was beaten by Andy Murray in the Wimbledon semi-finals, admits he is not willing to take any risks.
In a statement on Twitter, he said: "I am very sorry to announce that I will not take part in this year's Summer Olympic Games in Rio de Janeiro.
"It was a hard decision for me to take after a long and painstaking discussion with my dearest.
It's purely my personal decision but I still feel a need to give at least one of the serious reasons leading to this step to my supporters and fans.
"It is because of the Zika virus spread in the country of the Olympics.
As I have founded a family recently, to limit health risks towards my nearest is the utmost priority. "I apologise to all of you who are disappointed.
I do believe that if you take a deeper account of my reasons you will understand that I have done it out of the responsibility for my family.
"I wish the Czech team a big success and I hope that I will soon be honoured to defend the Czech national colours again."
Leave a comment