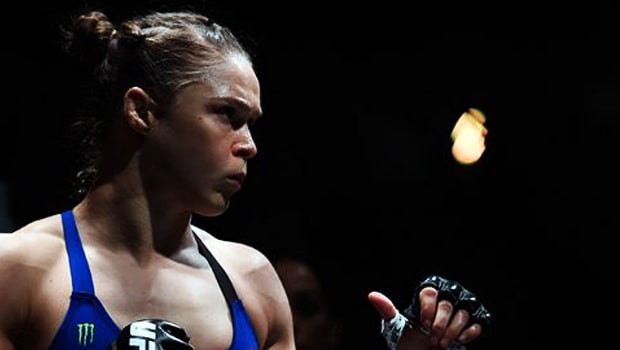 Dana White has revealed that Ronda Rousey is unlikely to fight again following her December loss to Amanda Nunes.
The 29-year-old dramatically went down in 48 seconds to the Brazilian at UFC 207, her second straight defeat following her November 2015 reverse to fellow American Holly Holm.
Before that she had won all 12 of her previous professional fights by either knockout or submission, a run that saw her largely dominate the bantamweight division after turning professional in 2011.
Rousey's success saw her transcend the sport, as like many of her male counterparts she moved into Hollywood, playing parts in The Expendables 3, Furious 7 and Entourage movies, while she has also made appearances in WWE.
Her extended breaks away from the Octagon led to suggestions she had lost focus on UFC and was already well into planning for her life after her career in mixed martial arts.
Although she has not made an official announcement, the sport's supremo, White admits, he is unsure what the future holds for one of his star attractions, but has reluctantly conceded he does not expect her to fight again.
However, he says her defeats should not taint her legacy, insisting she will always be a legend in the sport due to the way she brought female fighting into the spotlight.
White told podcast UFC Unfiltered: "If I had to say right here, right now – and I don't like saying right here, right now because it's up to her, it's her thing – but I wouldn't say she fights again.
I think she's probably done. "She changed the world. She put female fighting on the map."
Leave a comment