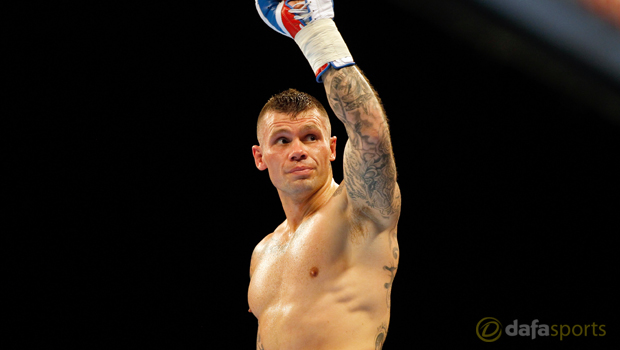 Martin Murray insists he is going to take George Groves into deep waters and break him when they face-off in at London's O2 Arena on June 25.
The British pair are set to battle it out in an eliminator match for the WBA Super-middleweight title in the nation's capital later this month, while the WBA International Super Middleweight title is also on the line.
Murray and Groves both find themselves at a huge domestic crossroads in their career with the chance to land a world title shot the prize at the end of the road.
The St Helens fighter believes that he will be able to use his superior depths of stamina to come out on top and has pinpointed that as the key difference between the two.
The 33-year-old insists that Groves has shown in the past that he struggles in the latter rounds and expects he can make him crumble.
Murray feels that Groves hasn't been the same fighter since his defeat to Carl Froch but admitted he does pose a threat in the early rounds due to his power.
Murray said: "I train for fights to go all the way and take my opponents into deep waters. "I've shown that I have got a good engine and can sustain a good work rate over 12 rounds.
George has stamina issues, that's well known, the fight favours me late on with him fading and my high work rate over 12 rounds, but it favour him early with his power and I know that, and it makes for an exciting fight.
"I have one of the best defences in world boxing, I've been in with better fighters than George who have not been able to get rid of me and I am confident in this fight that the only way he can beat me is if O lose concentration and get caught with something stupid early. "He was clinically beaten by Carl Froch and those defeats took a lot out of him.
He hasn't had a fight that hard since and on June 25 he's going to be in a real fight.
When it gets hard for him, psychologically it's going to be tough. I will break him and he will crumble."
Leave a comment