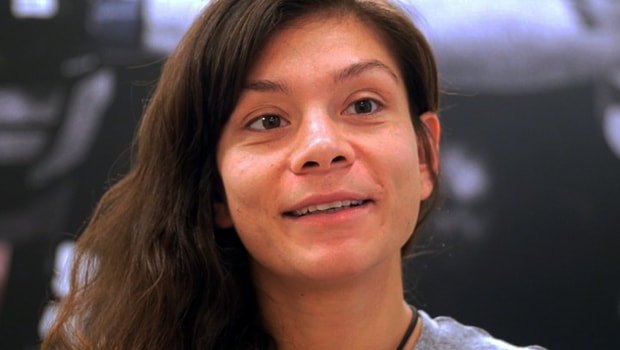 Nicco Montano made a positive start to life in the UFC by winning the flyweight title earlier this month but she has confirmed she will now need some time off to undergo surgery.
The Albuquerque resident was selected to take part in 'The Ultimate Fighter: A New World Champion' series and she battled her way all the way through to December's final.
Montano saw off veteran Lauren Murphy in the first round before beating Montana Stewart via a unanimous decision after two rounds.
Former Invicta FC flyweight champion Barb Honchak put up a strong fight but also fell at the hands of Montano in the semi-finals.
Sijara Eubanks was set to go toe-to-toe with Montano for the inaugural UFC women's flyweight title in 'The Ultimate Fighter 26' finale, however, she had to pull out due to kidney failure and Roxanne Modafferi was drafted in.
The judges gave Montano the victory courtesy of a unanimous decision after a gruelling five rounds of action inside the octagon.
Montano revealed after the fight she had been struggling with a foot injury throughout the training camp and she will now need to take some time out to go under the knife.
"I need to have surgery," Montano said. "I definitely need to get that fixed before anything else – the sooner the better.
"When it happened, I remember saying to my coach something is wrong with my foot.
"It was the ball of my foot, so pivoting or anything was hard for me. Holding hooks in grappling, there was nothing I could do for a while so I didn't know if I was going to be able to fight.
"For about two or three weeks I was bed ridden, because I couldn't walk and I had to instead of my strength and conditioning, I had to do [physical therapy], which was basically me holding my hands up against the wall, planting both of my feet on the ground and lifting my heel off the ground centimeter by centimeter on my left foot. That's how bad it was."
Leave a comment