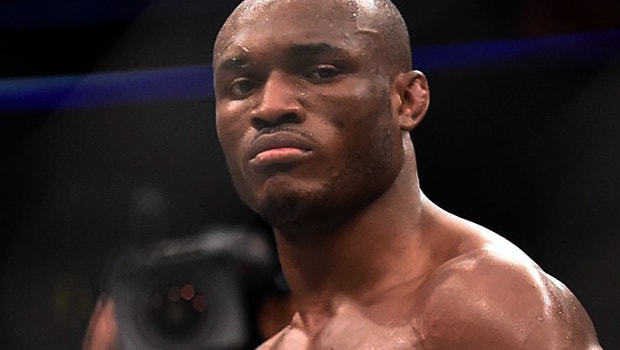 Kamaru Usman insists he is desperate to get back into the Octagon and has vowed to knock out UFC welterweight champion Tyron Woodley if he can secure a match up.
The Nigerian is unbeaten since stepping into the UFC with his most recent triumph coming on September 16 when he claimed a first-round knockout victory over Sergio Moraes.
Usman immediately called out Rafael dos Anjos but the Brazilian opted out, while he has also suggested that he would be happy to face Mike Perry or Neil Mangy.
However, there has been little movement on any of those fronts and Usman has now turned his attention to champion Woodley.
The American claimed the title from Robbie Lawler in July and he has successfully defended it on three occasions, most recently beating Demian Maia via a unanimous decision in July.
The Nigerian Nightmare believes he has spotted the weakness in Woodley's style and has vowed to knockout him out if they can set up a bout.
Usman said: "I would be extremely disappointed if that fight doesn't happen next year. I'm looking at July. "I'd absolutely beat Tyron Woodley, probably by KO in the third round.
I think by the third round he would have had enough. I wouldn't take my foot off the gas.
"Much respect to the champ, he's champ for a reason, and he packs a lot of power in his punches, but I just don't think he's really been working in those areas like I have.
"I've spent more time in certain areas than he has had to. He hasn't had to dig deep in a long time.
He hasn't had to rely on grappling. He hasn't been in fights where you've had to go until you can't go anymore. He hasn't been pushed."
Leave a comment