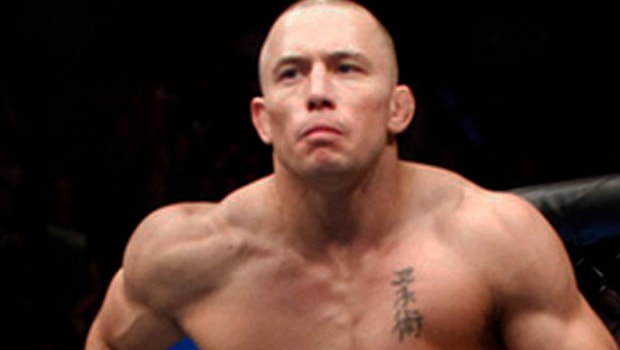 Georges St-Pierre says he is feeling good ahead of his comeback fight in UFC although he admits one defeat will spell the end of his career for good this time.
St-Pierre has made the choice to return to the ring after being out of the sport for nearly three-and-a-half years and it was announced in March this year that he would take on middleweight champion Michael Bisping for the title.
However, UFC president Dana White recently called the contest off after it was revealed the challenger was only able to fight from October onwards due to an eye injury.
The Canadian mixed martial artist is now being lined up for a title fight against welterweight champion Tyron Woodley, who has successfully defended the belt on two occasions.
Both are experienced fighters, with St-Pierre just one year older than his opponent at 36, but it is the Quebec-born star that holds the better record, having won 25 bouts and lost just twice.
St-Pierre, who has won his last 12 fights, is feeling confident ahead of his comeback and he believes there is a good chance he will be around for the foreseeable future.
"I don't want to hang in there to be a punching bag for the younger people.
I do not believe I will lose and feel I am the best, I put a lot on the line and I do feel I am a better version than when I left," he said on The MMA Hour.
"If down the road I lose, I pass the torch and I am finished. I will be fighting like there is no tomorrow.
That's when I am at my best. But, look at my record, I don't lose very often so I could still be there for a while."
Leave a comment