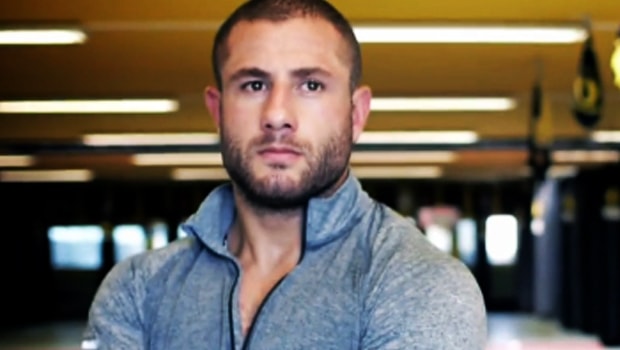 Former heavyweight kickboxer Gokhan Saki insists he is ready to test himself in the UFC after confirming that he has signed a multi-fight contract.
The 33-year-old is set to make the transition from kickboxing into MMA later this year after putting pen-to-paper on a multi-fight deal.
Saki established himself as one of the best kickboxers in the world during his illustrious career but he previously came up short when attempting to switch to MMA back in 2004.
James Zikic proved too strong for Saki as he lost via TKO in his only MMA bout at Cage fighting Championships 1: Cage Carnage in Liverpool.
However, Saki believes there will be no issues this time around and feels his wealth of experience will allow him to enjoy a strong debut in the UFC.
Saki said: "I like to test myself. I like to prove myself. "(UFC) is the biggest organization in the world and the most marketable organization in the world.
I want to prove myself with the best fighters (in the UFC). That's why I decided to sign with UFC.
"Fighting is fighting. If you want to busy yourself thinking about the change too much, it can be too much for the fighter.
"I'm watching all of the fighters, but when I look at what they're doing I'm thinking, 'Wow, that's easy.' I'm not watching it thinking 'How did he do that?'
"The best thing about my game is my eyes. I've always had good eyes. When I fight I see things that other people don't."
After officially signing his contract on May 25 it is expected that he will take to the octagon at UFC Fight Night 115 in Rotterdam in September, although he hasn't yet learned who his opponent will be.
Leave a comment