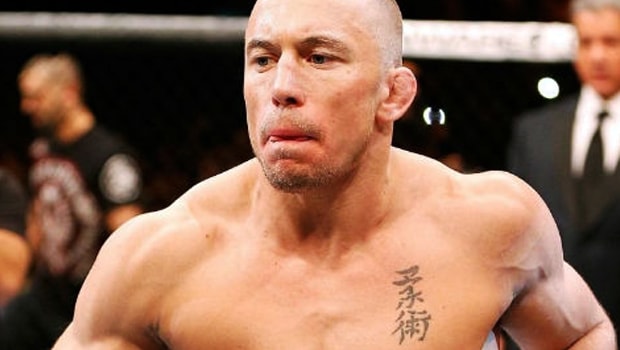 Georges St-Pierre is currently on the hunt for a new opponent after his match with Michael Bisping collapsed but he seems unlikely to take on Anderson Silva because the time is not right.
The Canadian was scheduled to face middleweight champion Bisping but he failed to provide the Brit with a date when they could step out into the Octagon.
GSP's lack of flexibility to commit to the fight has frustrated Bisping to the point that he has decided to look elsewhere for his next fight.
Rush has not fought since he defeated Johny Hendricks in November 2013 but he insists he is not ready to step into permanent retirement.
Speculation has recently started to surface suggesting that GSP could line up against fellow veteran Silva, who returned to winning ways against Derek Brunson in February, having failed to pick up a victory on his previous five outings.
However, the Montreal-based fighter insists that is not on the cards and feels the timing is not right to go toe-to-toe with the Brazilian.
St-Pierre said: "It could happen; it depends on the condition (because) fights are about timing.
"Sometimes the guys stock are higher, and sometimes it's lower. You want the guy that the stock is the highest. It fluctuates.
I don't think his stock right now is very high. He's a legend for the stuff he has done in the past, but he's not the same as he was back in the day."
Leave a comment