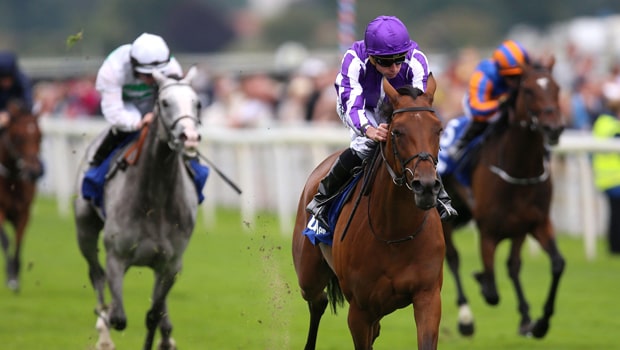 Snowfall emerged as the victor of the Yorkshire Oaks after finishing by four lengths. The horse established itself early in the race, riding clear off her opponents.
With two furlongs to go, Snowfall was able to break free off her remaining rivals as she raced past Albaflora and La Joconde, who finished second and third respectively. Snowfall has now completed a treble, after earlier winning the English and Irish Oaks. She takes after Enable, who did the same in 2017.
Snowfall earned trainer Aidan O'Brien his 359th Group One Win, as well as his second successive Oaks, win. Jockey Ryan Moore, who steered Snowfall to victory, also earned his second successive Oaks win. Moore made the decision to ride Snowfall now after picking stablemate Santa Barbara in the English Oaks back in June. After the race, he noted that Snowfall's performance was as good as anything he has felt before.
Speaking after the race, O'Brien, who also trains La Joconde, praised the winner horse, saying, "She's a very good filly and has always done everything very easy. She quickens very well and now she's laid back, she's starting to really thrive and put on weight. She's going to be really ready for the autumn, I think. She travels very well, gets there very easy, and then waits. We always thought she was good. Last year was a bit of a mess with everything and she was probably rushed a bit too much. She did very well over the winter and she's by Deep Impact out of a Galileo mare, so she's got a very good pedigree and was always going to get better."
O'Brien has revealed that Snowfall's next outing would be at the Prix de l'Arc de Triomphe in October. He has not settled on that decision as it all depends on the horse at the end of the day. After winning races in June (English Oaks), July (Irish Oaks), and now, one can only expect Snowfall to maintain such performance at the Arc.
Leave a comment