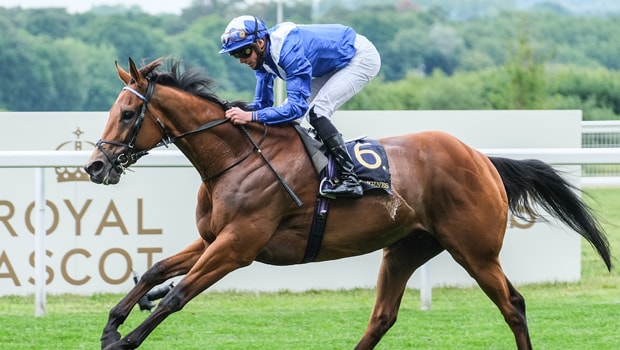 Lord North has proven the champion trainer's skill and patience with a stunning victory in the Prince of Wales's Stakes.
The horse crossed the finishing line first just over a year after finishing last in a Listed race. Horse trainer John Gosden got the best out of the good horse with the victory. The trainer had made his name with Stradivarius and many other horses who are always Group 1 winners in the making. But what sets him apart is recognizing talent in less than obvious places and unlocking it for the world to see.
After his Sandown flopped in May last season, Gosden decided to geld the then three-year-old. He has now been rewarded when Lord North gave him a record fifth Cambridgeshire success in the autumn.
Gosden, who had stated that the four-year-old had more to offer than the bare form of that comeback success, was unafraid to pitch him with the most prestigious middle-distance race of the week at Royal Ascot.
Lord North didn't disappoint as he showed a spectacular burst of speed, coming from off the pace and score by three and three-quarter lengths under James Doyle.
Speaking on why he decided to geld the one-time under-performer, Gosden admitted not having much choice in his decision. While noting that, testosterone was certainly driving him mad said since he has been gelded, he's been very content. He added that he is now a very playful horse, and not crazy like he used to be.
He also revealed that Lord North had been taught how to be a very classy horse, but it took a while to get it out of him.
On the dramatic upturn, he said that echoes memories of Halling, which went a strong gallop, as there was no hiding place. But lauded Lord North for being a proper horse that sat out the back and won with great authority.
As his stock continues to rise, Lord North has earned a quote of just 4-1 from Paddy Power for next month's Eclipse at Sandown. There will be a potential clash with another Dettori-ridden stablemate in Enable.
Gosden, however, is in no rush to commit his newest star to the race. While noting that he already had two quick races, the trainer said he need to refresh, and the team will now see how he is in the next ten days before making decisions.
Leave a comment