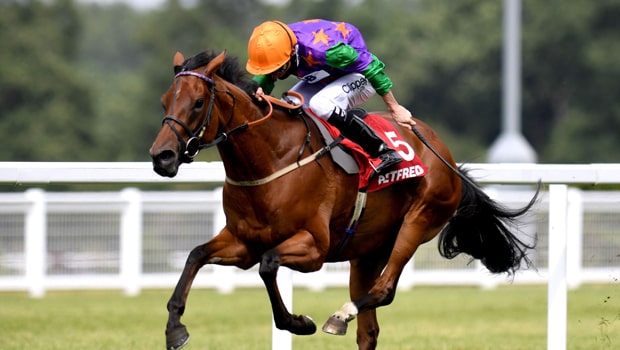 Jockey Kieran Shoemark did well for himself on Thursday after leading Lady Bowthorpe to victory at the Nassau Stakes, the horse's first Group One victory. This was Shoemark's first race since 2018 and he started it on a high note.
This was his first Group One success as well. He rode the horse steady from the beginning, quite sure of the steed he mounted till was in third place. But Lady Bowthorpe kept charging till she went past Zeyaadah and Joan of Arc for first place.
Trainer William Jarvis was quite excited after the race as Lady Bowthorpe had just handed him his highest win since 1994 when Grand Lodge won the St James' Palace Stakes. He said, "It's fantastic, we've dreamt about this for a long time, we knew she was special. I'm so chuffed for the team at home more than anything else, they've worked incredibly hard, we only have a staff of seven or eight." Emma Banks, the owner of the horse, was also excited after the race and said that she was contemplating getting a tattoo of the horse's name, as this was also her first Group One victory.
But the person who was happy most with the win was jockey Shoemark. Shoemark had been suspended in 2018 for cocaine use. The ban was for six months and Shoemark had spent the remaining time since then healing from addiction.
He has now returned to riding and has won his first Group One race. The 25-year-old described his delight after the race; "I'm pretty speechless. This means so much, not just for me but for Emma and William Jarvis, too. I feel very lucky to be part of it." Jarvis was also proud of Shoemaker, "I'm absolutely delighted for Keiran, he's a delightful young man, he's got impeccable manners, he went to a bad place but he's come out the other end. He's great, he's a lovely guy to work with."
Leave a comment