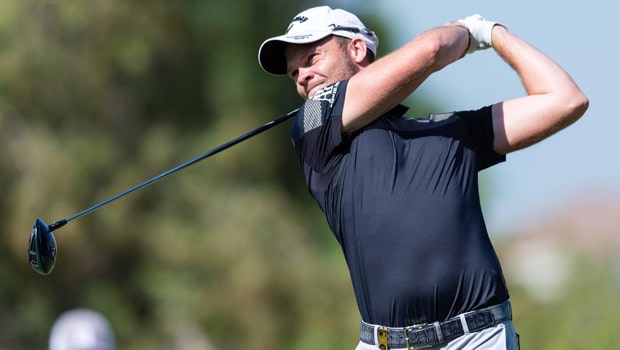 Danny Willet has claimed his eighth European Tour victory at the Alfred Dunhill Links Championship. Willet finished 18 under par, two shots ahead of Tyrrell Hatton, who was tied in second place with Swede Joakim Lagergren.
Willet, who claimed victory on the same day he marked his 34th birthday, had been facing a drought for the past two years. His 2021 has been marked with a lot of events, from testing positive for COVID-19 to suffering from appendicitis. Sunday's win was much needed and he described it as 'magical'.
Willet began the day as the overnight leader with a clear three-shot lead with Hatton and Shane Lowry following closely behind. He made three birdies in the first five holes, although he dropped a shot at the fourth, which was his only bogey at the tournament. But he was able to finish strongly with just pars and with a two-shot lead. Hatton, who played a bogey-free game, shot a birdie at the 18th, his fifth for the day, which locked him at second place with Lagergren, who finished under 66. Lowry and Shane Bland shared the third spot after finishing 15 under.
The win marked Willet's best performance this year. He had only one top 10 finish before his recent win, which was back in March. But he is not done for the year yet as he expressed hope in picking up one more win before the season comes to an end; "This is a big one. Yes, it's been a relatively average year. We said we'd scratch 2021 out, but fingers crossed now we've got six, seven events left we till we put the clubs down at Christmas, and hopefully we can push on a bit from this."
Hatton was also impressed over his result, saying his Sunday's performance was his personal best. He also said that he did not believe he would be handing the day tied at second place as he was just coming from the Ryder Cup, which Team Europe lost to Team USA.
Leave a comment