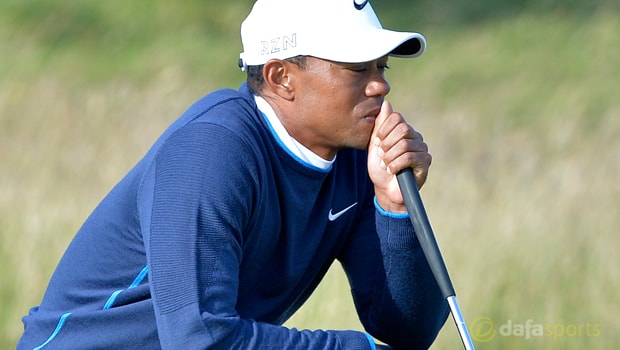 Tiger Woods says he is hoping for more 'incremental improvement' in his game this week at the Bay Hill Invitational.
The American is chasing a remarkable ninth win at Bay Hill, having first captured the Florida tournament in 2000 before defending it in each of the next three years.
Woods ramped up his latest comeback from back surgery with a second-place finish at the Valspar Championship on Sunday behind Paul Casey and is seeking further improvement in his game at Bay Hill.
Asked what his expectations are for the week, Woods replied: "Just keep making incremental improvements.
"Each and every week I've learned from what I've done and more importantly I'm learning my body. I'm learning how I can swing it and not swing it," he said.
"My recovery, these are all things that are new. So I'm still learning, I'm getting a lot better at it, which is nice and I think that you're starting to see the fruits of that now of the little tweaks I've made and I'm excited about it."
With further Bay Hill successes in 2008, 2009, 2012 and 2013 this is a tournament with rich memories for the 14-time Major champion but he isn't getting too carried away.
"Just because I won here eight times doesn't mean I'm going to win this week automatically. I still got to do the work," said the 42-year-old.
"I still got to go through the process of getting myself in position, but I understand this golf course, I've played it under so many different varying conditions."
Woods is the 6.50 favourite to win the Arnold Palmer Invitational at Bay Hill, with Jason Day 13.00 and Justin Rose 15.00.
Leave a comment