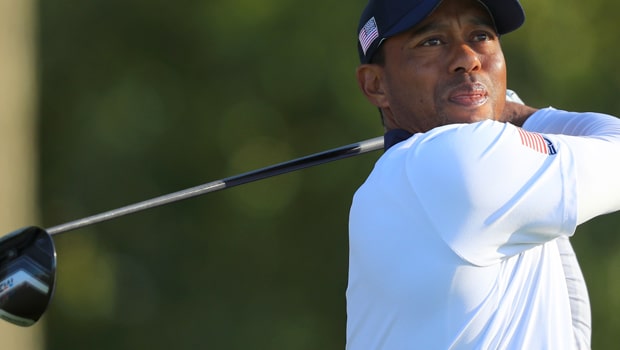 Tiger Woods has revealed he'll give strong consideration to being a playing captain for the United States in next year's Presidents Cup.
Woods says he could even give himself a captain's pick for the biennial clash between the USA and the Internationals, which takes place next autumn in Australia.
Woods was named as US skipper eight months ago but since then his own game has taken a dramatic forward surge.
The former world number one challenged for the final two majors of 2018 in the Open Championship and the USPGA, before returning to winning ways with a brilliant victory in September's Tour Championship at East Lake.
It all means Woods is now considering the option of becoming first US captain to have a playing role since Hale Irwin back in 1994.
Woods was in Melbourne this week to suss out the venue and the 14-time Major champion admits his role is far from defined: "I'm part of the team either way, okay.
"I want to compete. I want to play. Being a vice captain the last couple years, you realise you really don't control the play.
You have to sit back and watch. And as a player and as a competitor, you want to always be in control and be able to compete and play."
Eight spots on the 12-man team go to automatic qualifiers and Woods is aiming to be amongst that grouping, first and foremost.
If he doesn't qualify automatically, Woods will talk it out with his vice-captains and the eight confirmed team members before naming his wild cards.
"After the (2019) Tour Championship, we'll have our top eight guys, and hopefully I'll be part of the top eight," he said.
"I'm going to have to defer a lot of information to my vice captains and get a lot of their opinions and also my team, whether or not I can play and do both roles."
Leave a comment