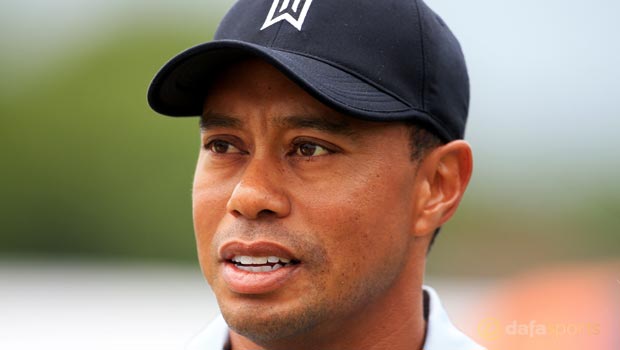 Tiger Woods has confirmed he will participate in the Players Championship at TPC Sawgrass next month.
The 14-time major winner will be making his first start since the Masters, where he finished tied for 17th, and it will be his first appearance at the Players Championship since his victory in 2013.
"I'm very encouraged," Woods said. "It felt great to get back out there with the guys and compete again. I hit a lot of good shots and look forward to teeing it up again at the Players Championship."
Woods has twice won the tournament at TPC Sawgrass, with a one-stroke win over Vijay Singh in 2001 and a two-shot victory in 2013. However, injury prevented him from defending his title 12 months ago.
The former world number one will have taken encouragement by his performance at the Masters, where he shot two straight rounds in the 60s in his first competitive tournament in three months.
In addition, his short game, with which he had struggled with earlier in the year before taking a break from competitive golf, was vastly improved at Augusta.
The return of Woods to competitive action at the Players Championship, which tees off on May 7 in Ponte Vedra, Florida, quashes speculation about the seriousness of a wrist injury sustained at the Masters, when he hit a tree root during his final round.
Earlier this week Jack Nicklaus also confirmed that Woods has told him of his intentions to play in his Memorial Tournament in early June.
Woods is 15.00 to win the 2015 British Open and 17.00 to win the 2015 US Open.
Leave a comment