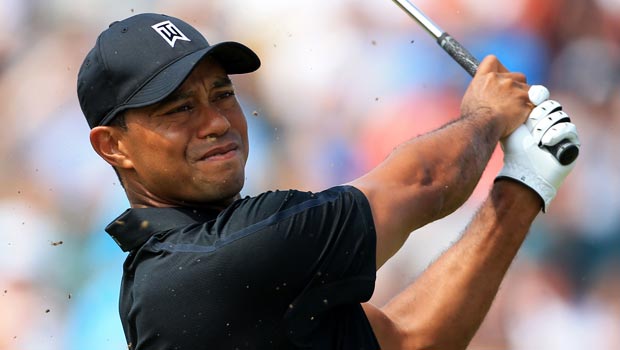 Tiger Woods has confirmed he will take an indefinite break from golf in a bid to conquer the ongoing injury problems that have contributed to his poor showings over the last few weeks.
The former world number one missed a large portion of last season due to back surgery and, having taken even more time out following August's US PGA Championship, finally returned to tournament play a fortnight ago at the Phoenix Open.
However, rounds of 73 and 82 saw him miss the cut, before he was forced to withdraw last week at one of his favourite venues, Torrey Pines, after again complaining of ill health.
The 39-year-old has now decided to take time off to work on his game and although he has targeted a return at the Honda Classic, which gets underway on February 26, he says he will not rush himself back prematurely, as he doesn't want to repeat his recent struggles.
"Right now, I need a lot of work on my game, and to still spend time with the people that are important to me," he said in a statement on his official website. "My play, and scores, are not acceptable for tournament golf.
"Like I've said, I enter a tournament to compete at the highest level, and when I think I'm ready, I'll be back.
"I'd like to play The Honda Classic – it's a tournament in my hometown and it's important to me – but I won't be there unless my game is tournament-ready. That's not fair to anyone. I do, however, expect to be playing again very soon."
Woods' latest setback mean he is unlikely to be a serious contender at April's first major of the year, the Masters, for which Rory McIlroy is currently priced at 5.54 in the Money Line betting, against the rest of the field who are 1.15.
Leave a comment