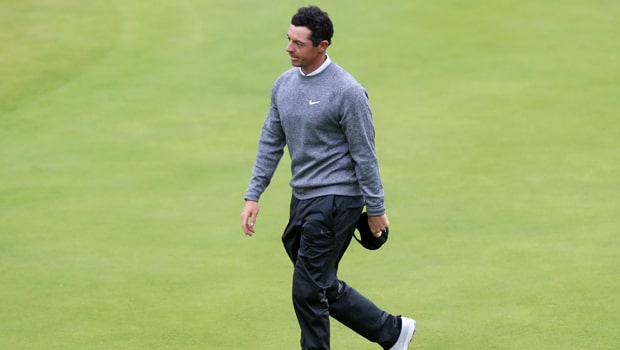 Rory McIlroy admits he is not a fan of the new golfing schedule and would like to see the majors spaced out over a much longer period of time.
The big four events were played between April and July this year, as the US PGA Championship was moved to May, and it meant one major a month ending with the Open Championship. Opinion is divided on the new format but McIlroy believes that there is scope to keep them apart to maintain the interest for a longer period of time.
"I'd like to see them spaced out the way tennis does it," he said. "(Tennis) have the Australian Open in January and the US Open is going on now. "You want to stay relevant for as long as possible throughout the year and I don't know by spacing the (golf) majors so close together that that's the right thing to do."
The 30-year-old managed top-10 finishes at the US PGA Championship and US Open but failed to make the weekend at Royal Portrush as the Open travelled to Northern Ireland for the first time since 1951. That was a huge disappointment for the world number two but he hit back to win the FedEx Cup with victory in the Tour Championship last weekend.
That gave him $15m but the four-time major winner took more satisfaction from getting the better of the best players the world. "The money's nice, but the satisfaction of winning the FedEx Cup and beating the guys that I beat down the stretch, that's what makes me happy," he added to the European Tour's website.
Leave a comment