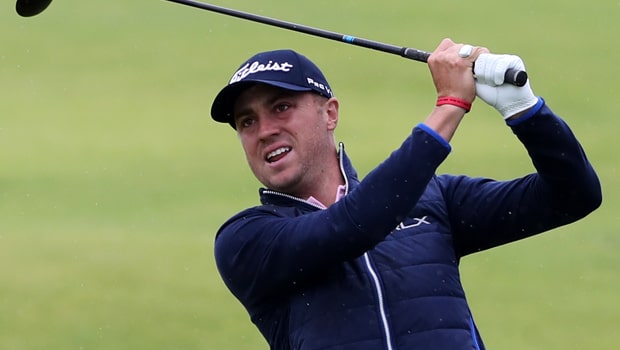 Justin Thomas says he he is taking nothing for granted after moving into top spot in the FedExCup after a three-shot victory at the BMW Championship at Medinah.
The American held the overnight lead after setting a new course record with an impressive third-round score of 61. Closing with round of 68 to finish on 25 under, Thomas managed to hold off the challenge of countryman Patrick Cantlay, who was forced to settle for second.
Thomas was delighted with the win and admitted it was not as easy as he made it look at times at Medinah. "It's always easy when things are going well," Thomas said.
"When your back is up against the wall or when you get pressured or put a little heat on you, I think how you respond is sometimes a little bit better or show a little bit more."
Now with a two-stroke lead in the new FedExCup format going into the Tour Championship at East Lake, Thomas is adamant he will take nothing for granted going into this final week in Atlanta. "There's nobody in the history of this sport that has experienced it, so nobody knows," Thomas said.
"I don't know if it's going to be weird. It's going to be different, I know that. "I know that I'm in a lot better position than I was at the start of the week. I just have to be grateful and thankful for that."
Leave a comment