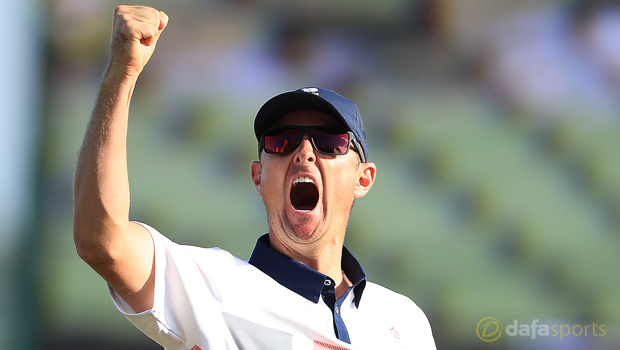 Justin Rose wants golf to become a permanent fixture at the Olympics following his gold medal success at this summer's Games.
Golf was reintroduced to the Olympic programme for the first time in 112 years in Rio de Janeiro, with world number nine Rose claiming a two-shot victory over Sweden's Henrik Stenson.
The sport will continue to be part of the Olympics during the Tokyo Games in 2020 but its long-term future remains in doubt, particularly as a number of high-profile players chose not to compete in Brazil, including world number one Jason Day and four-time major winner Rory McIlroy.
Rose remains hopeful the sport can establish itself at the Olympics and enjoy similar status to tennis.
"Having won it now I would love to see golf have a great legacy in the Olympics and carry on," Rose told Sky Sports News HQ. "I hope it can be like the tennis.
You saw the emotion that Andy Murray showed and how much it meant to him. I can only hope that it follows in their footsteps."
The 2013 US Open champion believes the Olympics are a unique experience that cannot be compared to winning majors and he is looking forward to being considered the Olympic champion.
"That's the unique thing about the Olympics, you have to wait another four years," Rose said.
"The Olympics is something special. "People want to compare the Olympics to a major, but I don't think you can.
They need to exist in totally separate worlds. This is right up there with anything I've achieved in my sport."
Leave a comment