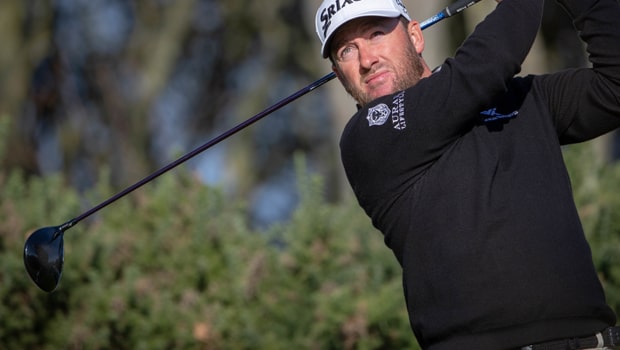 Graeme McDowell had admitted he doesn't see himself returning to the European Tour any time
soon.
The Florida-based Northern Irishman forfeited his exempt status on the PGA Tour at the end of last season, ensuring he must rely on sponsor invites to help form his schedule in 2019.
The former US Open winner knows that option will sustain him through this season, though he is also fully aware he must make the most of those invites by performing well and regaining his full playing rights.
"The way I look at it I have 18 months here on the PGA Tour to get myself together," he said.
"I really don't want to have to go back to the European Tour. I've got young children settled over here and I don't want to do the Europe thing. So, I do need to get myself straightened out over here.
"I have got to have a job in the US to go to and while Europe will always be there, and it helped shaped my career and I have exemptions back home, I have got to take care of things over here."
McDowell has reaffirmed his commitment to be at the Irish Open in July and he's making no secret of the fact that he desperately wants to qualify for The Open Championship in his hometown of Portrush.
"I'm looking forward to heading down to Lahinch as it's been a very long time since I was there last," he said.
"I'll also play the Scottish while The Open at Portrush is a huge goal, a massive goal.
"There's still a lot of ways I can get in and whether or not I do, I'll still be there for what promises to be one of the more exciting Open Championships in a very, very long time." McDowell is 81.00 to win the Open Championship at Portrush.
Leave a comment