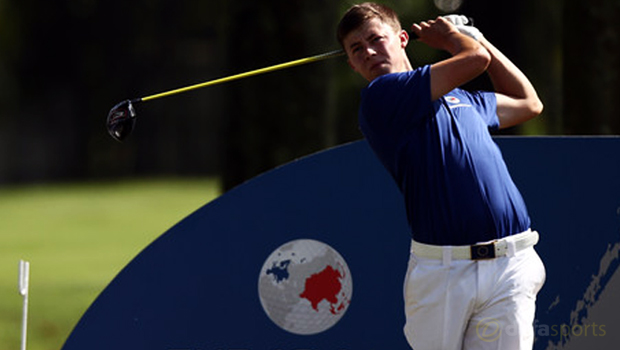 England's Matthew Fitzpatrick is determined to enjoy himself as he makes his debut in this week's EurAsia Cup match.
The 21-year-old is part of 10 players representing Europe at Glenmarie Golf & Country Club in Malaysia, having qualified for the team thanks to his victory in the 2015 British Masters.
Darren Clarke is at the helm, with the Europeans on offer at 1.40 to win, and it will be good experience for the Northern Irishman who will also lead Europe in the Ryder Cup at Hazeltine in September.
The atmosphere stateside will be far more intense than the players will face in Kuala Lumpur this weekend, and Fitzpatrick has already alluded to the fact that there is a very relaxed feel around the camp at present.
"I think the big thing is probably the banter within the team," said the Sheffield-born starlet. "I think everyone on the outside probably thinks we're all so serious and really grim, but it feels like it's just one big laugh."
Jeev Milkha Singh is captaining the Asians, who are 3.75 to win, and is a good friend of Clarke's, leading to further suggestions that the tournament will be played in a jovial atmosphere.
But it will be serious stuff out on the course, with both teams looking to lift the trophy for the first time after the 2014 event ended in a 10-10 tie.
One man who wants to taste glory is English veteran Lee Westwood who feels players need to focus on their own game in order to give their best to the team.
"Obviously this week and later on in the year, you're representing Europe," he said. "But you try to not let that get in the way and not let that kind of thinking get in the way and just do your own thing, play your own game, and the game that got you into the team.
"Hopefully that's good enough to win your points."
Leave a comment