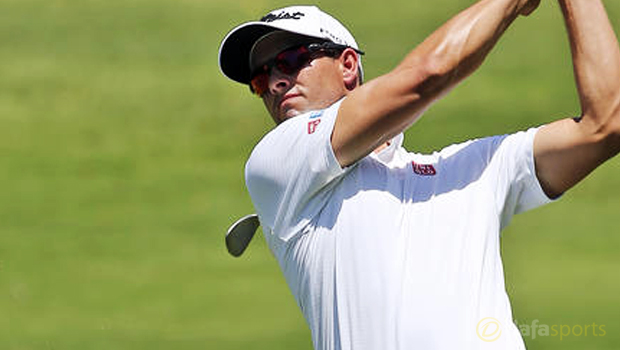 Defending champion Jordan Spieth could only manage a disappointing level-par round of 71 in blustery conditions on day one of the Australian Open.
The world number one, who has won both the Masters and the US Open since his success in Sydney 12 months ago, is five shots off the pace after his opening round, with Aussie Lincoln Tighe leading the way on five-under par.
The American began his day on the back nine and he was two-under par at the halfway stage, but bogies at the fourth and ninth saw him slip back to evens and a share for 19th position.
After his round the 22-year-old admitted that he had found the windy conditions really hard going and club selection had become almost a guessing game as the day developed.
He said: "We played a lot of those holes in side winds. It was just a guessing game really. And when you bring hazards into play it makes things even harder. It's been a while since I've played in wind like this."
The two-times major winner felt his final hole at the ninth was particularly tough, as he believes he was two clubs out in his selection, which made it almost impossible to save par.
He added: "That last hole was really tough. I just didn't know what to hit. And I ended up two clubs off, thinking the wind was helping when it was actually hurting."
Spieth was not the only player to struggle on the opening day at the Australian Golf Club, with home favourite Adam Scott also having to settle for a level-par round, while Brit Lee Westwood fared a little better to finish one-under for the day.
The reigning champion is the 3.00 favourite to retain his crown despite his sluggish start, and he will be keen to put in an improved showing during the final three rounds of the tournament.
Leave a comment