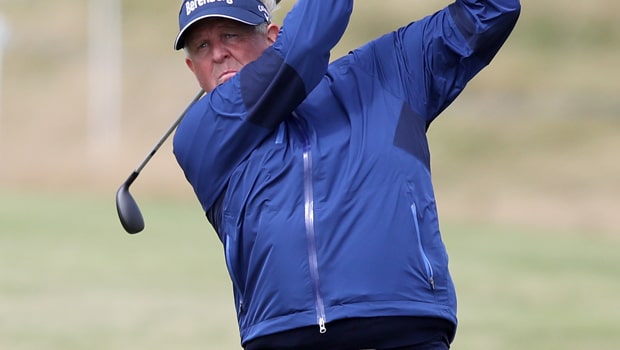 Veteran Colin Montgomerie says he can compete in the upcoming Dubai Desert Classic and has praised the use of technology in golf.
Montgomerie won the trophy 23 years ago and will be returning to the Emirates Golf Club for the 30th anniversary of the tournament.
The Scot has been commenting on how technology has enabled him to continue playing into his mid-fifties and says he can challenge for honours in Dubai should his putting be on song.
He said: "It's amazing, technology. I'm hitting the ball further now than I ever did. "But you know, with the technology, irons are more forgiving.
The ball is staying in the air longer. "It's amazing how technology has given me and a number of players my age another five, ten years playing at this level.
"And I feel I can compete – if I can putt well here, I can get around well here. This isn't one of the longer courses on the Tour."
The 55-year-old, who has won 31 European Tour events over the course of an illustrious career admits he is relishing the prospect of playing in Dubai and says the Emirates is one of the best in the world.
He added: "It's amazing, the golf course itself, how it's stood the test of time.
"Most courses we have been to for 30 years have changed routing plans or greens or new holes have been built or new greens have been built or whatever.
"This hasn't, and it shows what a great design and what a great set-up it was 34 years ago when it first was designed."
Montgomerie is rated at 501.00 to win the Dubai Desert Classic, with Bryson DeChambeau and Tommy Fleetwood the favourites at 10.00 and 13.00 respectively.
Leave a comment